Full length Screenplays:
- "THE LOST TREASURE OF THE MAYANS"

The treasure hunting game had gotten very sour (and black & blue) for Mick, but he's back, helping a pretty, idealistic yet very feisty woman return a sacred object to the Mayans; the humans who want to stop them are very, very bad indeed, but nothing compared to Jaguar War Goddess and her minions.
This screenplay has been submitted for the 2012 Nicholl Fellowship.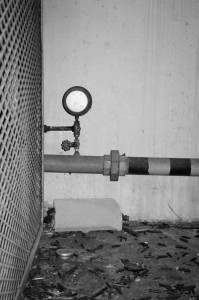 - "PRAY WITH A BULLET":
In the midst of a bloody New York gang war, a love triangle develops between two cops and a mysterious, art loving assassin; "PRAY WITH A BULLET" is an opera sung to gunfire instead of music. Tonally, imagine John Woo's "The Killer" mated with "The Godfather."
"…Bullet" is a Top Ten Finalist in the 2010 American Zoetrope Screenplay Contest (judge: Francis Ford Coppola; winners were announced 2/1/11).
- "BOB'S UNIVERSITY" (co-written with James Krouse)
Bob, a slacker kid, wins the lottery and then buys his university.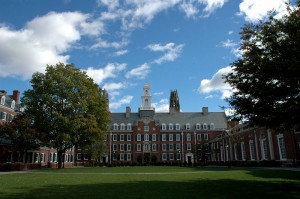 As Bob wracks changes upon campus, he rises to the heights of cool, but of course he must fall and then ultimately, receives a strange redemption. In tone, it can roughly be compared to Wes Anderson's "Rushmore," but sweeter. The humor is alternately low brow and high brow, somewhere between raunchy and charming.
A Bare Bones Screenplay Competition Semi-finalist in 2000.

(Note: Yale University, Davenport College photo by Charles Drucker, used by permission via Creative Commons)