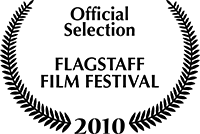 "FIRST NIGHT", written and directed by Julius Galacki, is a neurotic comedy finding Thomas and Sarah in bed, after having sex for the first time with less than stellar results. Nonetheless, they fumble in and out toward a more positive degree of post-coital communication – enough to find out that the second time is always better… well, at least a little bit.

For a full list crew credits on the "First Night" IMDB page, click here. Scroll down below for screen captures from the film.
The film had its television premiere on PBS KVCR Shorts Showcase on January 12, 2013 at 11 pm in the Palm Springs, CA area.
It was nominated for Best Short Film on Stay Tuned TV – ceremony in July 2012 as part of POP CON at the LA Convention Center.
The film was an official selection of the 2010 Flagstaff and Ventura Film Festivals. It was also screened during the Hollywood Fringe Festival in Los Angeles in 2012.

Additionally, the film is now viewable on the Internet on YouTube, on Vimeo in high def: http://vimeo.com/35941900
at Funny or Die. (Over 36,000 hits as of July 2015)
Just click on the image below: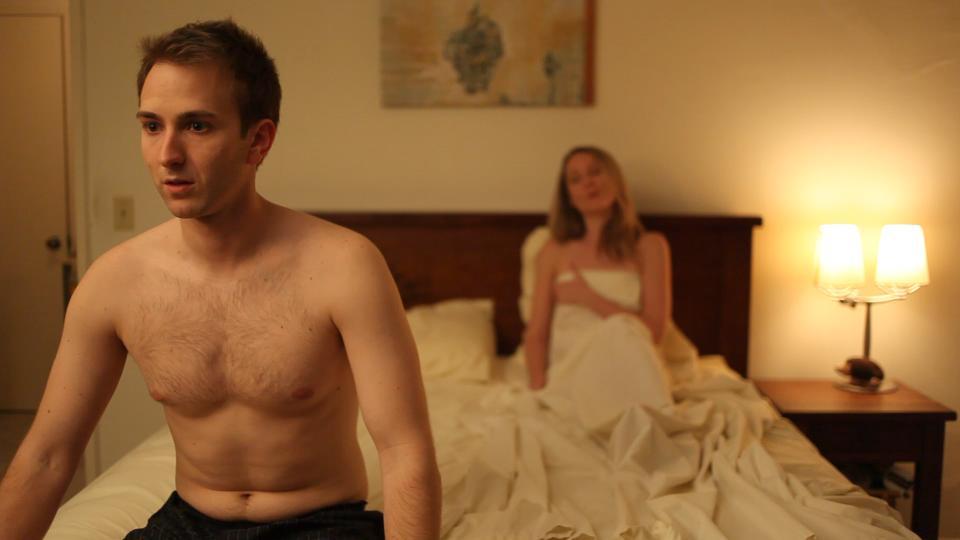 Above, Michael May as Thomas – "I'm sorry" – while Molly Kasch as Sarah listens.
Director / Author's Note:
The script was originally conceived as a play. It debuted at the Yale Cabaret (the student-run theatre at the Yale School of Drama) as part of an anthology evening under the umbrella title of "Quickies". The inspiration for the play came from that overall title: "What if a sexual encounter went by a little too quickly?" That "First Night" starred C.S. Lee and Patty Lewis and was also directed by myself. Later, Bridget Flanery and David Bardeen were in a subsequent play reading at The Brewery arts complex in Los Angeles in 2005.
When I decided to direct my first film, it proved to be the ideal script to adapt because it was short; it was humorous, and it could be shot in 2 rooms and done very inexpensively – specifically my apartment bedroom and bathroom. Albeit, I did re-dress the "set" to a degree.
Michael May and Molly Kasch were cast as the two tentative lovers. Ashley Hillard, my producer, was highly instrumental in bringing in cinematographer Stephen Parsey as well as other key personnel. Lenore Smith, my editor, was utterly invaluable to me throughout post. Additionally without her, I never would have had my sound corrections done so well by award winning sound editor Mark Eklund. And Bill Hochhaus was smashing on the ukulele.
And below are a series of screen captures from the film (shot on a Canon 5D Mark II):