CHICKEN is both a comedy about how not to live one's life, and a tribute to the saving grace of friendship – no matter how dysfunctional.
The "All Things Chicken" IndieGoGo fundraising campaign is live. The film would star Matt Mercer and Drew Nye, DP'ed by Matthew Cooper. Full information about the movie and the team can be found by clicking on the link below. Also, please watch the pitch video even if you can't contribute: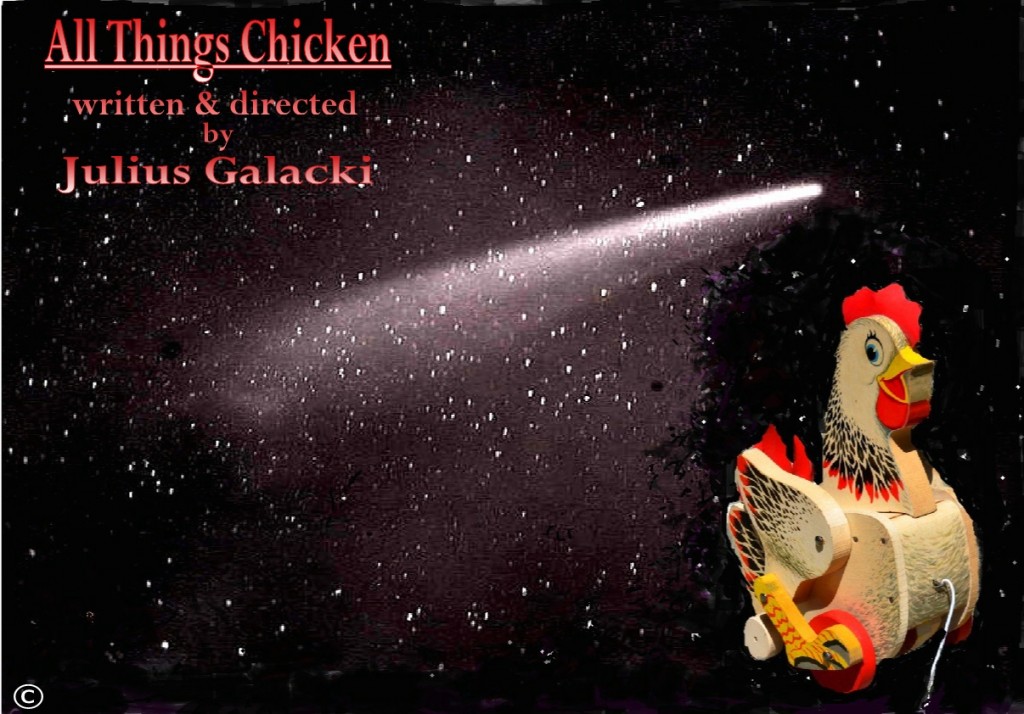 History:
(click on the link for more info. on each and to view:)
"All Things Chicken" was originally written for the stage and first produced at the Yale School of Drama.
- "All Things Chicken test shoot" (Writer / Actor – trailer only)